Work
Old Royal Naval College installations
Working with the ORNC site needs to provide signage, exhibition and interactive items
We have designed and produced a variety of 3D design items to support on-site signage, exhibitions and interactive installations.
Branded ice-cream cart
Developing a witty icecream graphics featuring the twin domes and overall vintage look and feel to the cart decoration. Working with the construction company to ensure a high standard was achieved in the overall build.
Conservation hoarding
During periods of conservation we have promoted the work of the trust by engaging with passers by on hoardings and heras fencing.
Donations sign and boxes
Engaging with visitors to ask them to donate to the trust is an important element of fundraising. Often these messages have worked with campaign messages.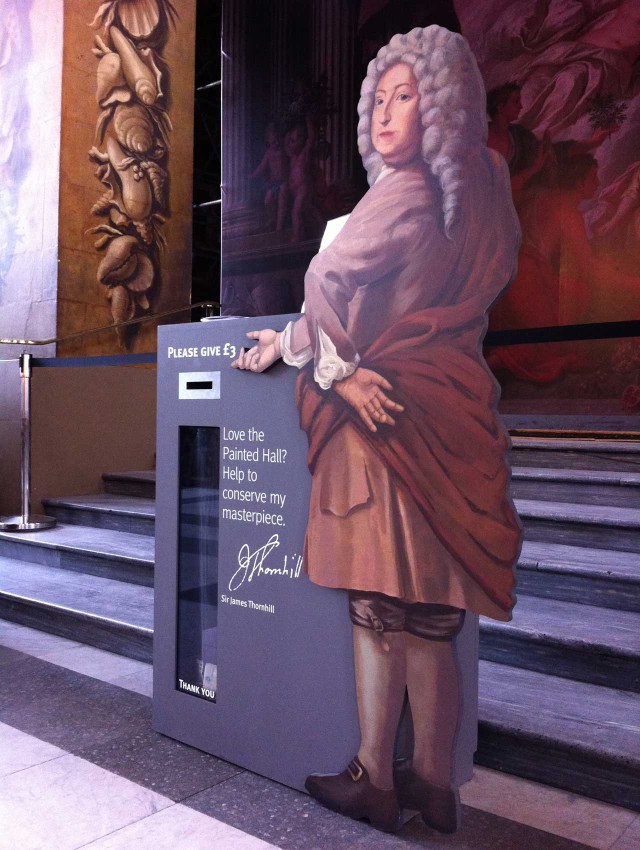 Unusual donation box features a cutout of Thornhill, the artist creator of the Painted Hall.
Signage
The physical site has a number of challenges when it comes to clearly identifying its spaces and allow visitors to understand which area is the Old Royal Naval College separate to the other historic sites in Maritime Greenwich World Heritage Site. To this end clear external signage was essential.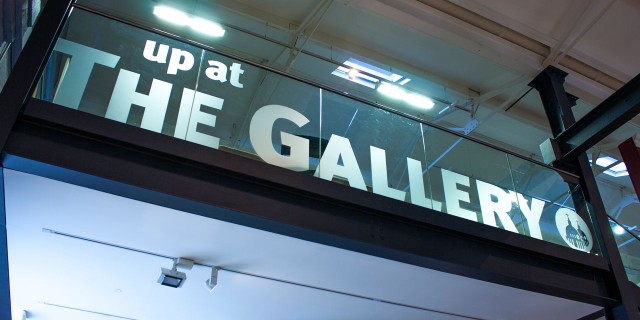 Internal signage helped identify smaller spaces eg the gallery area where changing exhibitions are hosted to audiences on the ground level in order to entice them to come up.
Changeable signage
An unusual movable piece of signage was created to feature an original seaman pensioner. Built-in wheels allow repositioning around the site to best promote an event or tour and the lockable case enables the information to be changed.
iPad station
We designed and built a bespoke iPad station to encourage people to sign up to the mailing list. The wooden unit securely holds the iPad whilst the vinyl graphics create a destination point as you enter the visitor centre.
Temporary exhibitions
We have produced a number of temporary exhibitions to support conservation of the Painted Hall which needed to work in the environment and incorporate audio and visual.
Branding
Creating a distinct brand identity for the Old Royal Naval College to overcome confusion about the site and what it is.
Digital
We have designed and built the website, the e-newsletter template, and two Facebook applications. We also established hte brand on some key social media platforms which aided both its reach and building a community.
Marketing
Over 5 years we have created a variety of marketing materials including events leaflets, advertising, exhibition materials, interpretation leaflets and much more. We have worked closely with the client to create a strong brand look and feel across all their needs.